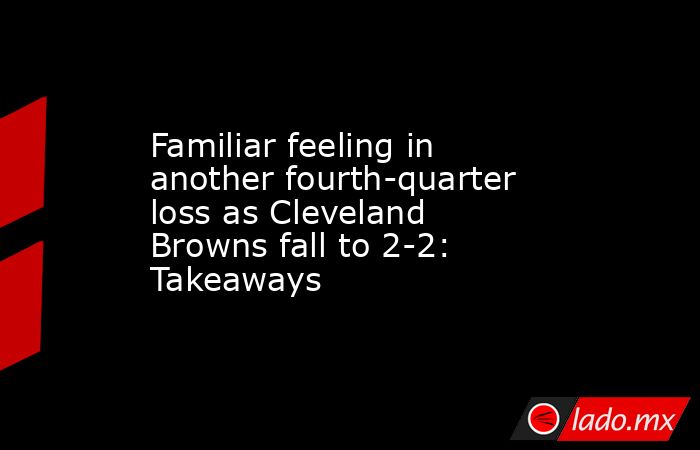 Familiar feeling in another fourth-quarter loss as Cleveland Browns fall to 2-2: Takeaways. Ayer, 08:30
The Browns fell to 2-2 on the season with an all-too-familiar script playing out in Atlanta, part of the reason why they're .500 instead of unbeaten.
Yahoo! Deportes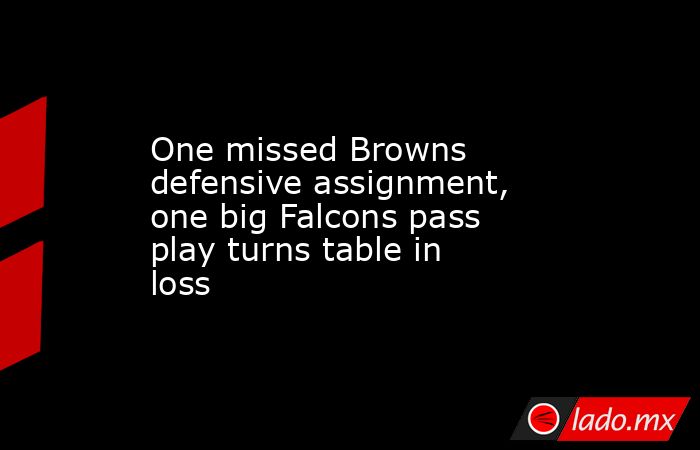 One missed Browns defensive assignment, one big Falcons pass play turns table in loss. 02 de Octubre, 2022 21:30
The Browns defense had one massive breakdown in the fourth quarter of Sunday's game, and it opened the door for the Falcons to win.
Yahoo! Deportes
Cleveland Browns defense, QB Jacoby Brissett falter late in loss to Atlanta Falcons. 02 de Octubre, 2022 17:50
One big breakdown by the Browns defense gave the Atlanta Falcons exactly the opening they needed to pull off a 23-20 victory inside Mercedes-Benz Stadium on Sunday.
Yahoo! Deportes