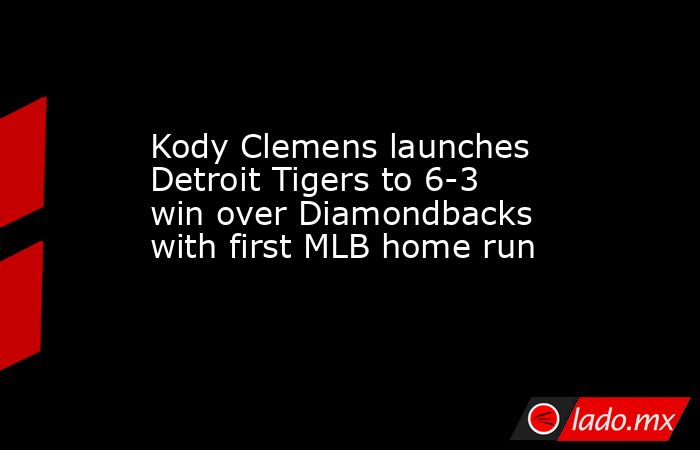 Kody Clemens launches Detroit Tigers to 6-3 win over Diamondbacks with first MLB home run. Ayer, 08:12
Kody Clemens hit his first career home run and was the difference in the Detroit Tigers' 6-3 win over the Diamondbacks on Saturday in Phoenix.
Yahoo! Deportes
Tigres ganan 6-3 a Diamondbacks con el 1er jonrón de Clemens. Ayer, 01:08
Kody Clemens pegó su primer jonrón en las mayores para liderar el sábado una victoria 6-3 de los Tigres de Detroit sobre los Diamondbacks de Arizona
Yahoo! Deportes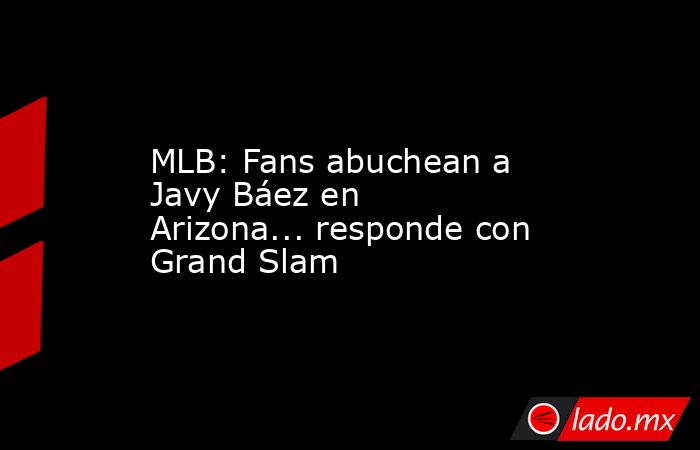 MLB: Fans abuchean a Javy Báez en Arizona... responde con Grand Slam. 25 de Junio, 2022 14:35
Los aficionados de los Diamondbacks abuchearon al pelotero boricua pero éste respondió como mejor sabe: pegando tremendo batazo de grand slam.
Al Bat