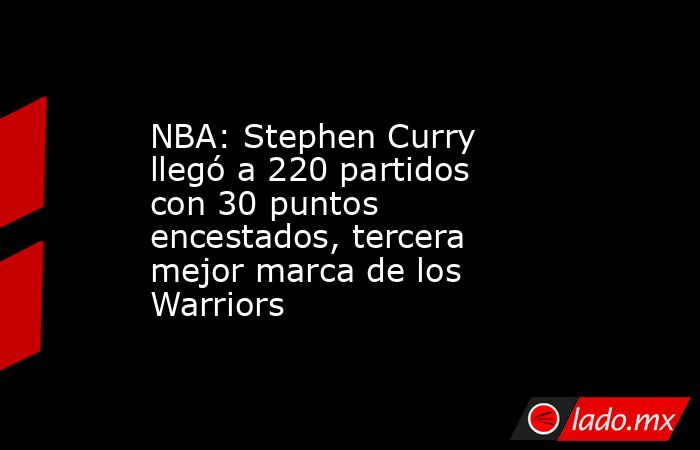 NBA: Stephen Curry llegó a 220 partidos con 30 puntos encestados, tercera mejor marca de los Warriors. Ayer, 17:11
El base de Golden State no se cansa de anotar, y en la victoria sobre Portland, volvió a superar la barrera de 30 puntos
Debate.com.mx
Daily statistical milestones: Stephen Curry moves past Scottie Pippen and more. Ayer, 13:30
Here's your daily recap of movements in the all-time lists for scoring, rebounds, assists, blocks, steals and three-pointers after yesterday's games. Stephen Curry No. 62 in points now Moved ahead of Scottie Pippen with 18,945 points. He's now 59 ...
Yahoo! Deportes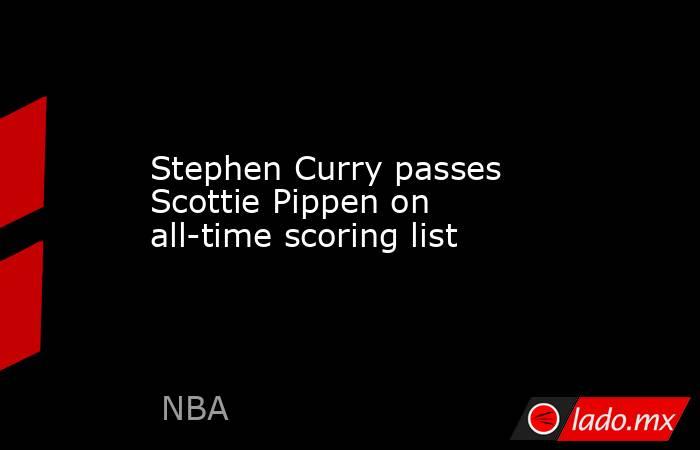 Stephen Curry passes Scottie Pippen on all-time scoring list. Ayer, 12:51
Warriors PR: Stephen Curry has passed Scottie Pippen (18,940 points) for 62nd place on the NBA's all-time scoring list. Source: Twitter @WarriorsPR What's the buzz on Twitter? Mark Haynes @ markhaynesnba Stephen Curry on Klay Thompson: ...
Yahoo! Deportes