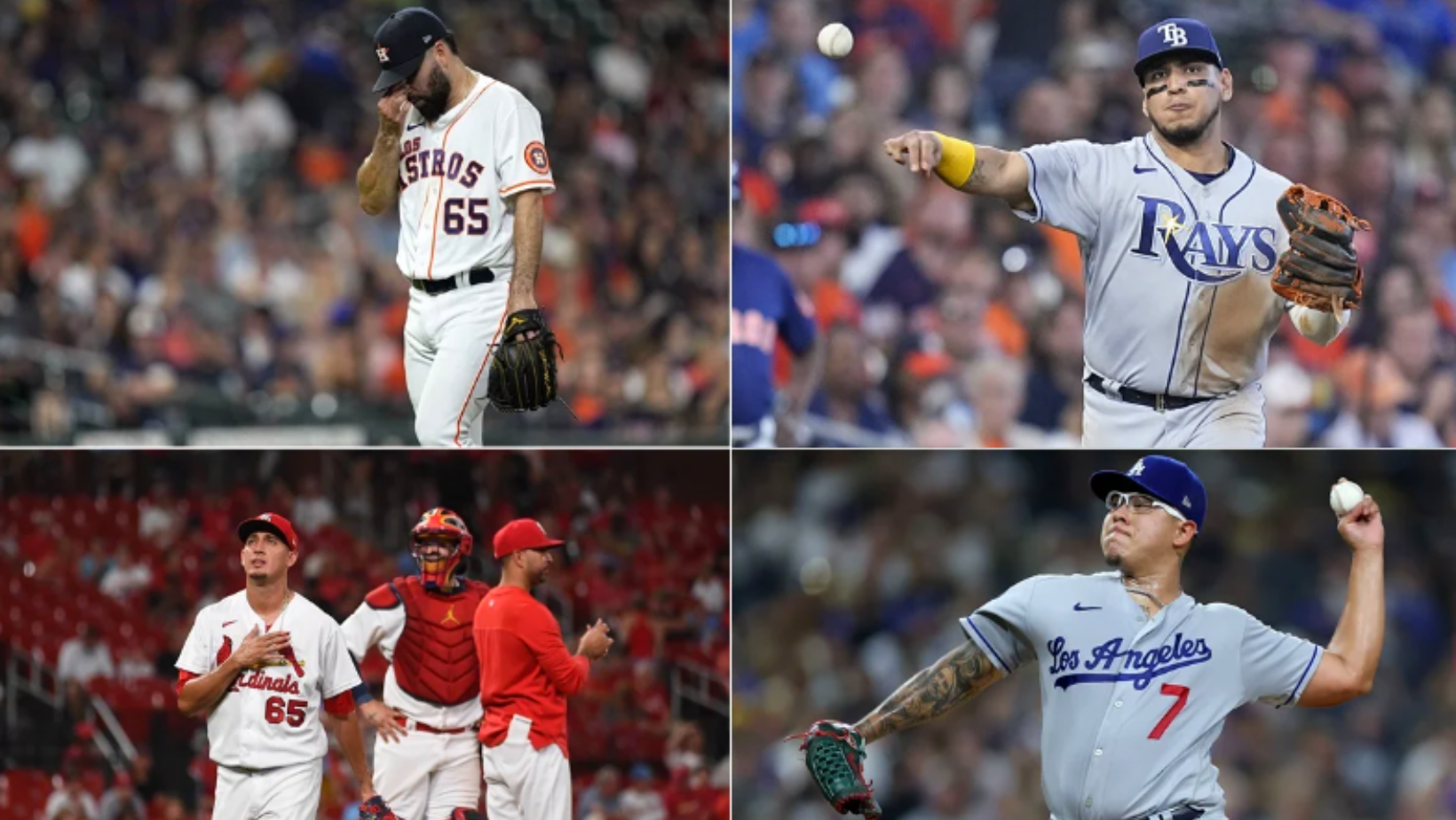 ¿Cuántos mexicanos jugarán los playoffs de la MLB?. Ayer, 18:11
La MLB está cada vez más cerca de terminar una nueva temporada, pero antes, viene el momento de mayor tensión: este viernes empiezan los Playoffs y al menos siete mexicanos disputarán la fase final. ¿Qué mexicanos jugarán la postemporada?- Isaac Paredes (Tampa Bay Rays)- Jonathan Aranda (Tampa Bay Rays)- Julio Urías (Los Angeles Dodgers)-
El Siglo de Torreón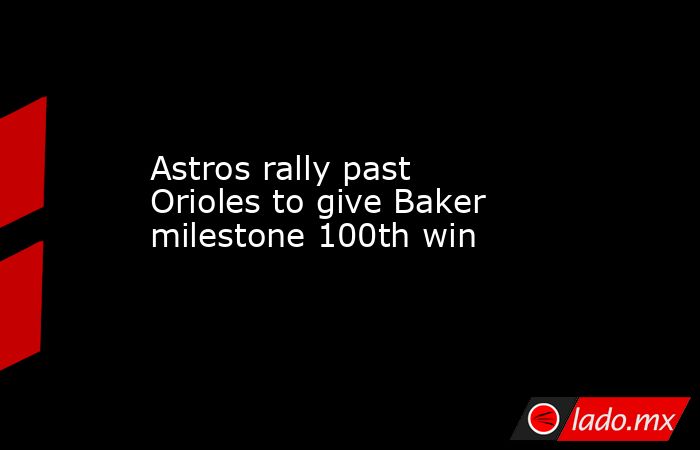 Astros rally past Orioles to give Baker milestone 100th win. 25 de Septiembre, 2022 14:20
Yuli Gurriel hit a two-run single to cap a ninth-inning uprising that carried the Houston Astros past the Baltimore Orioles 11-10 Saturday night, giving manager Dusty Baker his milestone 100th win of the season.
Yahoo! Deportes
Houston Astros conquistan el Oeste de la Liga Americana y avanzan directo a la Serie Divisional. 20 de Septiembre, 2022 10:40
La era dorada del béisbol de los Astros – que este año incluye nuevas caras como Trey Mancini, el puertorriqueño Christian Vázquez y el dominicano Jeremy Peña, junto a veteranos triunfadores como Alex Bregman, el venezolano José Altuve y Justin Verlander – siguió su marcha. Houston ganó por quinta vez en seis temporadas el título ...
Entrelineas