Las sanciones a las que se expone Manchester City por las irregularidades financieras. 09:01
El club citizen es investigado a raíz de presuntos incumplimientos en varias campañas durante los últimos 14 años.
Yahoo! Deportes
El Manchester City, investigado por la Premier League: ¡hasta podría descender!. 08:58
El equipo niega las acusaciones y se dice 'sorprendido' de la noticia dada a conocer el lunes  Leer
Marca Claro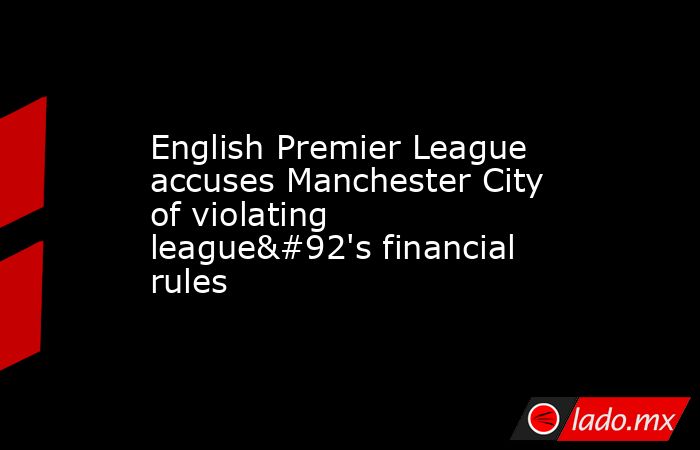 English Premier League accuses Manchester City of violating league\'s financial rules. 08:30
The league said City has broken financial rules from 2009 through 2018. The UAE-controlled City Football Group took charge of the club in 2008.
Yahoo! Deportes